Credit to Free-DC for the graphs and stats!
Team Stats on 3-29-10 at 0245 gmt
147,745 (RAC) Down -14,160
48,750,957 (Overall Credit) Up 83,571
Team Ranking
#2 in RAC-- 45,082 Behind of #1-- Planet 3DNow!
2nd in Overall Credit- 10,842,420 behind – Planet 3DNow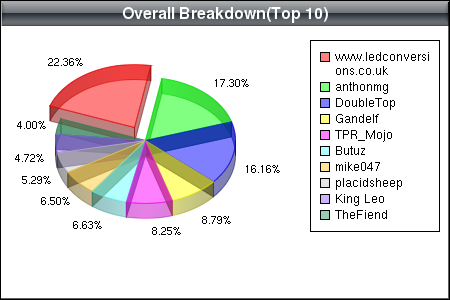 Metrics Today
Top User :DoubleTop - 41,772
Users Returning Work : 14/57 (24.56%)
Points per user yesterday : 4,147
Users going up : 3
Users going down : 22
Users in top 100 : 13
Users in top 50 : 10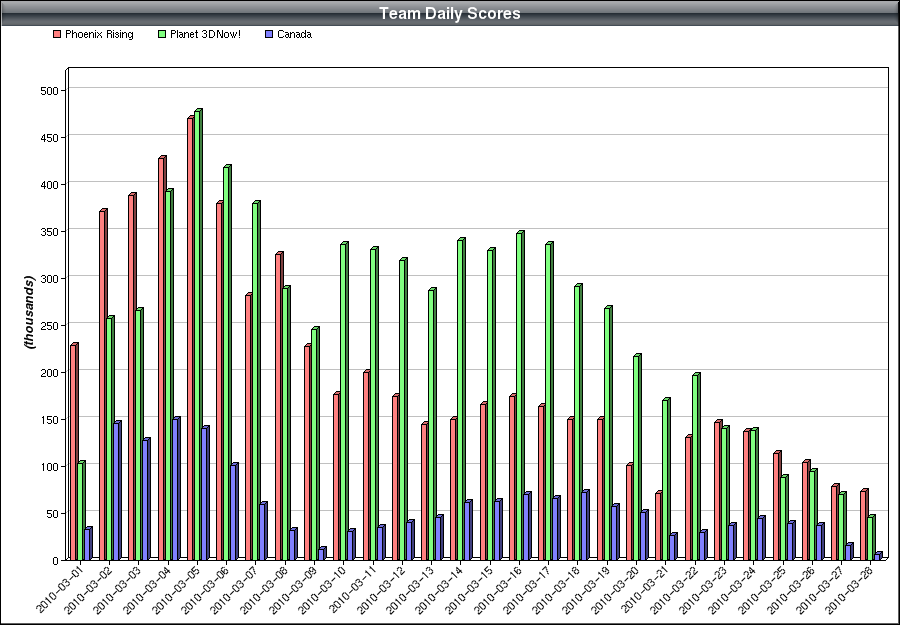 Team Member Movements: None
Milestones: None
A sad day for production. Our lowest day since I started doing stats.
Only 14 team members returned results today. I have a days worth of
work on one computer and two others that have been out all weekend
and can't get any work. I have been trying but no luck. :furious: I'm sure others
are in the same boat. Lets hope they get things back to normal tomorrow.