Just bought an Alfa Romeo Giulietta, really good to drive.
very nice Endre - we did try an Alfa, but after all the test drives we've been on and the valuations of the part exchange of the Clio we have I think we are going to give it a few more months before shelling out and use the dosh on something else. A new bathroom seems to have risen to the top of the list now.
(and possibly a new dedicated cruncher)
DT.
Well if you fancy a punt at the auctions this lot are not far from me http://www.woma.co.uk/
Current selection of Diesel people carriers under 60,000 miles

CITROEN XSARA PICASSO VTX HDI - 1560cc 	5dr MPV 	Mar 2009 (09) 	Grey 	Diesel 	Manual 		53000 			BY ORDER OF PLATINUM
VAUXHALL ZAFIRA SRI CDTI 150 E4 - 1910cc 	5dr MPV 	Oct 2007 (57) 	Grey 	Diesel 	Manual 	MOT Jun 2012 	59424 	Unchecked Taken 	Here 	BY ORDER OF FISH BROTHERS MOTOR GROUP

Police vehicle auction on alternate Thursdays.
I did my insurance with day-insure and drove it home the next morning but just have a good read of the fee structure
There are charges for Credit card and cash payments which go in before the VAT is added :nono:
No surcharge for paying by debit card though.
Their free-insurance offer was a waste of time though, the number of the hotline was unobtainable and the cashier said it was right.
See this ?


That was not available when I was there, istockphoto has much to answer for
Speaking of auctions, it appears that some cars should be avoided, even if the bodywork looks excellent and everything works as it should.
Remember that car from pulp-fiction ?
Tribute cars seem to be cropping up at auction

Does it have to be a people carrier ?
Or wont your mobile meth lab fit in anything else …

I have found a lot of use from a spacious vehicle with Heavily tinted rear windows and a wide variety of tie down points.
Vans make people suspicious, People carriers not so much.
Also, never been caught speeding, its that far under the radar.
Found you some wheels Bilko, You wanted something admirably wonky to drive to Norway I believe
I have a treat for you http://www.woma.co.uk/stock/details?ref=38949SNP

| Details | Lot number 716 |
| --- | --- |
| Vehicle | ZAZ 968M - 1197cc |
| Reg Number | F614OTA |
| Description | Red Petrol Saloon |
| Registered | 06 January 2013 |
| V5 | |
| Odometer | 0 km |
| Mileage Declaration | |
| MOT | - |
| VAT Status | No VAT |
It has an MOT, just dont look at the history toooo much

Bumper end caps missing, tyre sheen doesnt appear to fix punctures either

I quite like that. Looks like a commie version of a Hillman Imp.
Unusual.
Still thinking of a Trabant estate though.
Unfortunately it will go for proper money, Car And Cash Like have it on the radar.
Maybe I'll sneak a copy of the MOT history under the windscreen wiper at early doors
https://www.carandclassic.co.uk/list//ZAZ/
Further down that list £599 ONO could get you this.
Complete with ICE tyres, just need to fetch it from Lithuania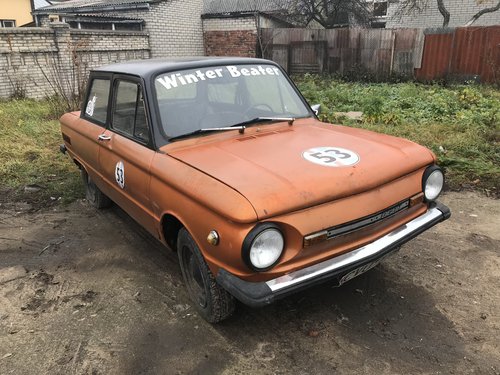 If you really want some IMP action, there is an IMP based kit car in the same auction.
A Clan Crusader kit car based on an Imp TAB599L owned by a modern day Arfur Daley
Not the actual car but similar, GRP monocoque, what could possibly go wrong ?

Looks better in yellow!!!
My Imp is yellow.
998cc R22 race spec on twin Delorto 40's
A-framed with jack knight straight cut box and the hard to find Dunlop 12" works wheels
Had it since 1984 and wont part with it.
Sarge.
I was watching "Dangerous Roads" or something like that on Amazon and came across some Russians driving round in a UAZ van thing that looked a bit different to litererally everything else, has a nickname of "The loaf"
Whilst poking around its modern day versions I found the still make the UAZ-452 but they seem to have been copying something a bit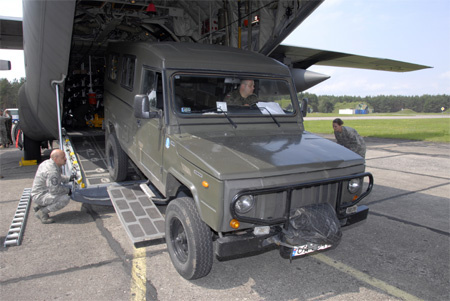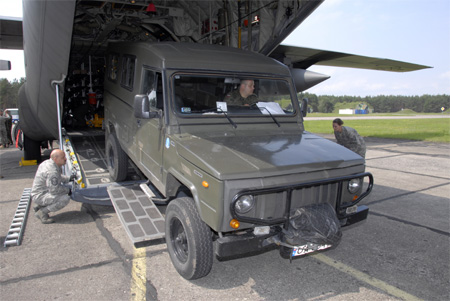 Just to throw everybody off a bit they called it "The Honker"
http://www.madeinrussia.cz/en/manufacturer-194/
after many weeks of hunting for the next project - off to look at one this afternoon …
so the Morgan wasn't for me - but this afternoon I've found a garage mate for the RR.
Deal agreed but won't be picking up the car until next weekend
109k
Having a trial getting this one back into action, it's been sat too long and has all sorts of lack of use issues appearing. It went to have a gearbox oil seal replaced before lockdown and has been "stored" at the garage ever since. He has now had the car longer than I have!