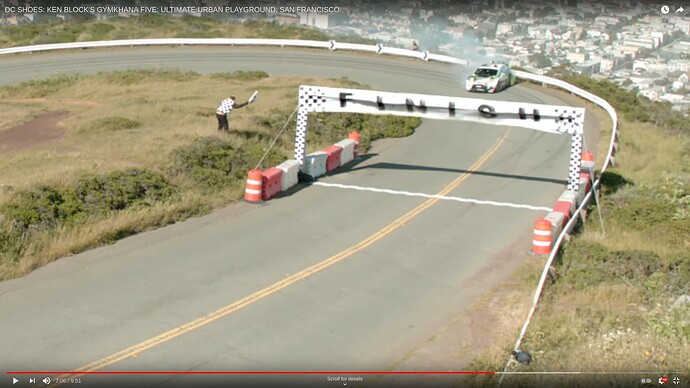 Ken Block - Gymkhana 5 at the finish line in San Francisco
I think the location is called "Christmas Tree Point"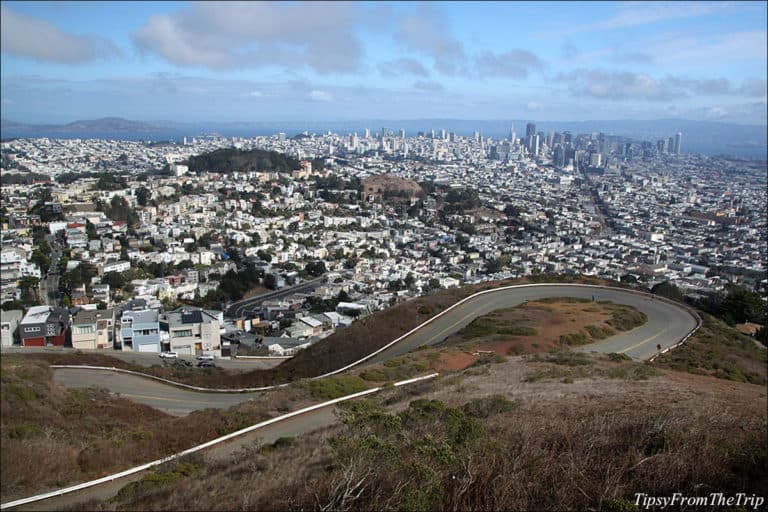 The nagging question I have is, what film had this curve, possibly in the opening sequence ?
A big wobbly black Yank barge was squealing round that corner (at about walking speed ) so a sniper do some shooting either from the hill or at the people that got out of the car.
I have seen the curve but cannot remember the film.
As you can tell this bugs me.
Anyone know the film ?