Spotted this on the Aria web site and thought it a bit pricey. 16 GPUs? That a hell of a lot of crunching, but the price? Over £6000!!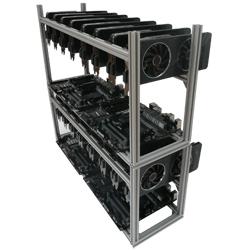 Looks like the Crunchy Hogs bigger brother!

I wouldn't know what to do with it even if I could afford it. Scary piece of kit.