Credit to Free-DC for the graphs and stats!
Team Stats on 2-25-10 at 0301 gmt
157,509 (RAC) Up +4,391
42,107,666 (Overall Credit) Up 200,962
Team Ranking
#2 in RAC-- 24,743 behind #1-- Planet 3DNow!
2nd in Overall Credit- 9,570,731 behind – Planet 3DNow!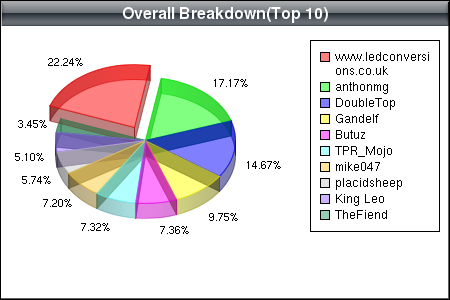 Metrics Today
Top User :www.ledconversions.co.uk - 31,203
Users Returning Work : 32/56 (57.14%)
Points per user yesterday : 6,263
Users going up : 12
Users going down : 25
Users in top 100 : 13
Users in top 50 : 9
Weekly Rank Change : 0
Monthly Rank Change : 0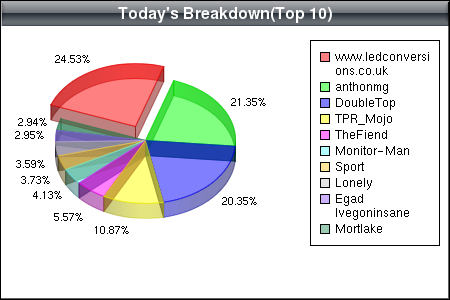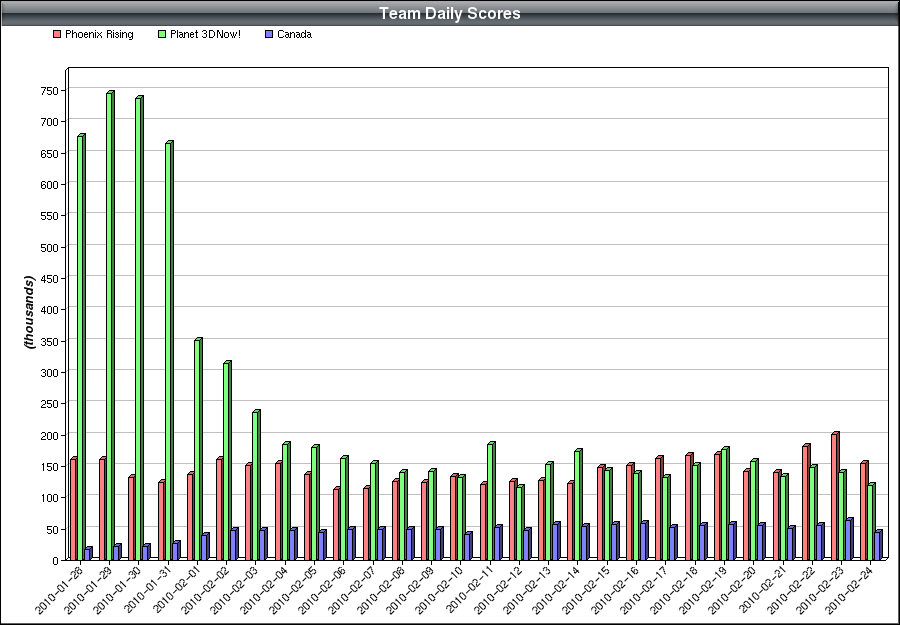 Team Member Movements: :stomp::stomp::stomp::stomp:
VK7FGMH Stomps bigsheff1 claiming 22nd position.
Lonely Stomps both Damski and Tom Wilson jumping
two spots to 28th position.
Damski Stomps Tom Wilson staying in 29th position.
Ares Stomps Charlie1claiming 48th position.
morpheus Stomps Phoenix714 moving into 54th position.
Milestones:




TheFiend passes 1,300,000 credits.
Warmheart passes 350,000 credits.
sj761 passes 250,000 credits.
Bullseye passes 150,000 credits.
Egad Ivegoninsane passes 10,000 credits.
Minidtdan passes 4,000 credits.
morpheus passes 500 credits.
Another very good day of production.
We again gain in RAC and overall credits on Planet 3DNow!
A whole lot of Stomping going on, and Congrats to all on the numerous milestones.