Today there was a lasting frost so I checked out the park. The lake was partially frozen and there were lots of gulls standing in the middle.
This one must have some cold feet!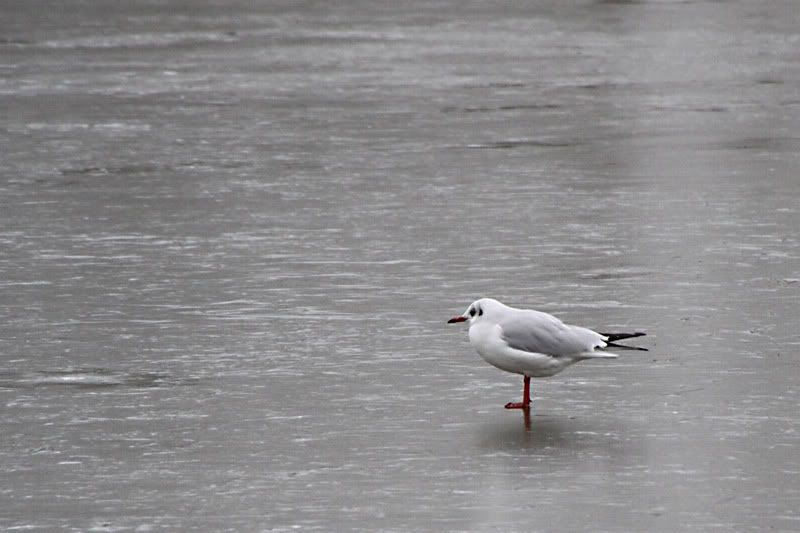 Even tried a little BIF action, and like how this one shows up against the background.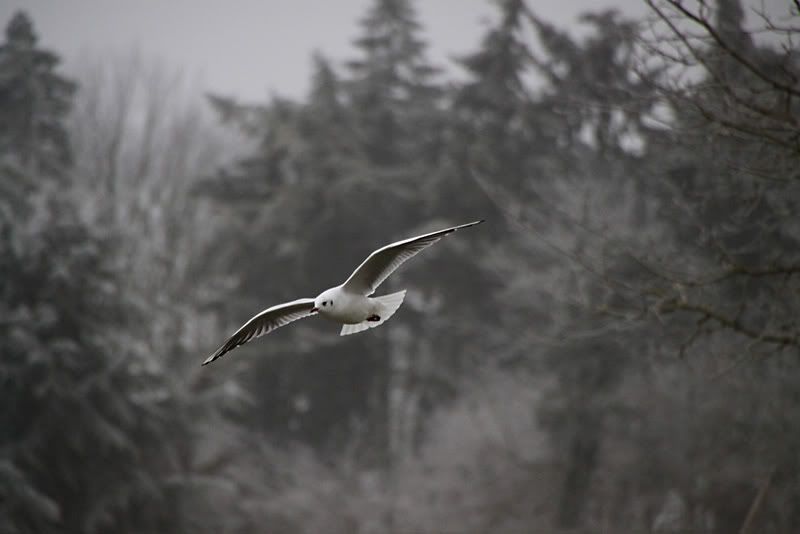 I also shot some coots and moorhens but in the low light their blacks disappeared into the sensor noise. Weather allowing I think I'll have another look tomorrow.