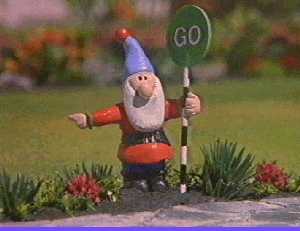 [i]25th June 2002[/i]
GENOME@HOME REPORT
Personally I have not touched the new Genome V3 stuff type doohicky I like the 0.99 -nonet, don't know about the rest of you ?
Team Status
So on to the news, I have got a 24hr snapshot from yesterday and that is where the numbers in the following tables come from.
On a weekly note we are up a couple of places to 16th in production wise. This week though there is a team below us who are outproducing us
, the team in question is 'The Lab' it's only 300 unit's but all the same it's just not cricket :nono: A few nonet's to come I think

On a good point though we are outproducing the 5 teams above us. The next team to be stomped are OcUK and that will be in approx 2 months.

[b]Team			Position	Units		24hours[/b]

OcUK			22		374847.78	173.23
AMD_Power_Germany	23		345137.89	869.12
Phoenix_Rising		24		298820.16	988.31
FreeDC			25		283954.42	217.26
SkzDaLimit		26		277656.6	14.96


Internal Affairs
Well I only have personal stats for the last 24hours, I'll leave it to Mulda to do a weekly summary tomorrow :nod:
7 people managed to squeak out some work units in the last 24 hours:

[b]Name			Team Position	World Position	Units		Genes	Units/Gene
[/b]
andyu			1		42		71233.37	6588	10.81
Alta_Rica		2		411		30966.86	2046	15.14
TPR_Mulda		3		416		30710.23	1755	17.50
TPR_Mojo		4		619		20300.26	1406	14.44
riddlermarc		5		635		19702.12	1591	12.38
ciipher			6		683		18125.7		1169	15.51
nitRAM			7		870		14319.31	1061	13.50
Crazydude		8		336		11379.9		772	14.74
kefkef			9		1146		10844.09	851	12.74
Speedo			10		1899		6230.19		541	11.52
goody600		11		2042		5743.29		403	14.25
scoobie			12		2045		5739.12		378	15.18
curly_99		13		2095		5581.43		403	13.85
madDragon		14		2194		5235.05		385	13.60
nitrile			15		2033		5144.42		334	15.40
JUGEARS			16		2253		5072.36		372	13.64
woof			17		2280		4974.95		325	15.31
atopperuk		18		2633		4106.2		253	16.23
mrpants			19		2985		3432.18		250	13.73
PMMeasures		20		3645		2478.98		200	12.39
Ciccio			21		202		2275.7		146	15.59
Crabbleboys		22		714		2117.67		208	10.18
Johnnypf		23		4165		1965.36		201	9.78
Spike_TPR		24		4184		1952.52		226	8.64
Monkeymia		25		4710		1576.35		76	20.74
TPR_Kaibigan		26		4886		1464.52		123	11.91
Mincer			27		1641		956.93		69	13.87
chas			28		2142		801.76		63	12.73
N2OCapri		29		6954		670.71		44	15.24
Kwazy_Wabbit		30		7095		635.13		43	14.77
aschwarzie		31		7185		614.61		42	14.63
wnyotiel		32		7621		524.34		44	11.92
Spectre			33		4303		500.08		40	12.50
ConDigital		34		9400		286.95		18	15.94
DarkFog			35		9885		241.79		18	13.43
adventurevision		36		10329		208.94		12	17.41
specialk		37		10156		181.6		24	7.57
turbopower		38		11324		147.14		13	11.32
SgtBilko		39		12211		109.01		9	12.11
Muppet9			40		12370		104.59		5	20.92
crazydude		41		11468		69.71		4	17.43
TPR_Spike		42		13670		66.99		5	13.40
[email]steven@kimber.co.uk[/email]	43		17781		15.75		1	15.75
Gandelf			44		18340		12		1	12.00


A nice look to the table me thinks, did you know that we have 10 crunchers in the worlds top 1000 ??? And that 5 of those are in the top 500 :nod: A mighty impressive little band of crunchers