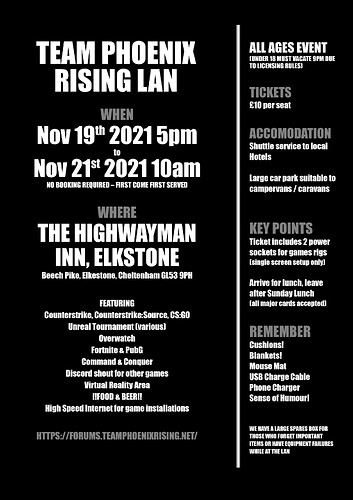 Get down to a LAN party with a cracking setup, great company, plenty of fun and most importantly plenty of games. Online games all now suitable due to improved internet connection, play face to face instead of Webcam to Webcam!
With a great selection of food and drink to keep you fuelled up, a selection of game types played it's a start to the December party season.
Not to be missed!
Can't join us in person? Join the TPR Discord and watch out for any online game shouts - or shout out your online game of choice!
Need to practice your gaming before turning up, post here, FaceBook or on Discord and get those trigger fingers back in form, or those killer strategies back to full strength.
Lets get the party hype train started!
DT.