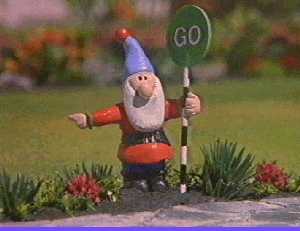 10th July 2002
Genome@Home Report
Team Status
Upwards progress still on standby at present but there appears to be good news this week at first sight, but removal of kefkef's hoooogemungous dumpage shows us down on previous weeks. We are still on course for some stompage of old rivals in the not too distant future, but the graph flatters us because of said dump although it does plant us firmly in the Top 10 producing teams for the week.
That said, I'm going to repeat a small section from last couple of weeks as there are still the same important issues with G@h 2.0 (or F@h 3.0) that have been there since inception last week:
For official information on Genome@home 2.0 (aka Folding@home 3.0), see here, here and here.

Well, the integrated Folding/Genome Client hit the streets this week and pretty much transpired to be (yet another) damp squib of an affair. Various reports floating around with strange stories too – varying from the client failing to get more genome units after the first to dog slow and the creation of new Folding Teams by the client after completing a Folding unit with Genome Team details. I think Genome Classic (0.99 to you and me) has a fair bit of life left in it yet, especially considering the lack of –nonet features in the Folding client.

    Team                                 Units     Weekly

20. Blue_Genes                         434004.62   7570.6
21. TDIclub                            425906.40   4842.6
22. OcUK                               377487.43    999.5
23. AMD_Power_Germany                  357562.48   4577.3 [b]
24. Phoenix_Rising                     326950.08  15669.2 [/b]
25. FreeDC                             287711.11   1565.7
26. SkzDaLimit_Distributed_Computing   277831.77     28.9
27. GENEtals                           276743.61   2762.0
28. Team_ADD                           261362.31   5821.3 

Internal Affairs
Right, as usual, starting at the bottom: wnyotiel carries on his stomping session, this week's victims on the way to 27th being chas and Mincer (usen da boomer boss!), Scoobie puts a move on goody600 but remains in 13th as the madDragon is still in flight and currently guarding 12th spot. Despite the mahoosive dumpage by kefkef last night, he only moves up 2 places (and I'm sure he can still smell it from there :nod: ) into 7th place directly behind resident Cantina owner Mojo who is this weeks final victim – he falls to ciipher, who is surely in severe danger of being barred as a result

That concludes this week's sermon

The weekly production stakes are dominated somewhat by last night's bog blocker from kefkef (none of the cleaning staff have been able to near the toilets to clean them due to the stench
), with some of the current usual suspects filling the rest of the places – well done ciipher, riddler and Crazydude

   Name                 Units

1. kefkef              9326.51
2. TPR_Mulda           1377.33
3. ciipher             1348.52
4. riddlermarc         1233.14
5. Crazydude            612.62 

Daily production is always a different kettle of fish where differing –nonet strategies make themselves a little more apparent, the usual solid outings from ciipher , riddler and Crazydude, with kefkef unsurprisingly ensconced at the top of the table after last night's ring stinger.
   Name                 Units

1. kefkef              9326.51
2. TPR_Mulda            381.29
3. nitRAM               347.85
4. ciipher              168.18
5. Crazydude             99.60 

Milestones
Making up for last week, there's a bit to celebrate…
kefkef…20,000 units
PMMeasures…2,500 units
wnyotiel…1,000 units
kefkef…1,000 genes
Team Standings
     Name                    Units      Genes

 1.  andyu                  72411.47     6628  
 2.  TPR_Mulda              33942.50     1921  
 3.  Alta_Rica              31153.28     2059  
 4.  riddlermarc            21876.06     1721  
 5.  ciipher                20468.41     1298  
 6.  TPR_Mojo               20300.26     1406  
 7.  kefkef                 20170.60     1554  
 8.  nitRAM                 17960.63     1262  
 9.  Crazydude              12693.91      848  
10.  Speedo                  6230.19      541  
11.  JUGEARS                 6129.93      432  
12.  madDragon               6011.87      437  
13.  scoobie                 5760.54      380  
14.  goody600                5743.29      403  
15.  curly_99                5581.43      403  
16.  woof                    5260.67      344  
17.  nitrile                 5144.42      334  
18.  atopperuk               4485.34      280  
19.  Ciccio                  3678.95      414  
20.  mrpants                 3581.76      264  
21.  PMMeasures              2590.75      214  
22.  Crabbleboys             2117.67      208  
23.  Johnnypf                1965.36      201  
24.  Spike_TPR               1952.52      226  
25.  Monkeymia               1576.35       76  
26.  TPR_Kaibigan            1464.52      123  
27.  wnyotiel                1073.70       80  
28.  Mincer                   956.93       69  
29.  chas                     801.76       63  
30.  N2OCapri                 670.71       44  
31.  Kwazy_Wabbit             635.13       43  
32.  aschwarzie               614.61       42  
33.  Spectre                  500.08       40  
34.  ConDigital               286.95       18  
35.  DarkFog                  241.79       18  
36.  adventurevision          208.94       12  
37.  specialk                 181.60       24  
38.  turbopower               147.14       13  
39.  SgtBilko                 109.01        9  
40.  Muppet9                  104.59        5  
41.  crazydude                 69.71        4  
42.  TPR_Spike                 66.99        5  
43.  [email]steven@kimber.co.uk[/email]       15.75        1  
44.  Gandelf                   12.00        1