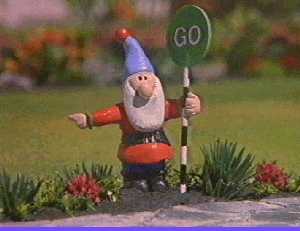 5th June 2002
Genome@Home Report
For official information on Genome@home 2.0 (aka Folding@home 3.0), see here, here and here.
Team Status
A slight upturn this week as people start to return from the big SETI adventure and a welcome return to the Top 15 producing teams (in 15th). Also, we are back in a position of out-producing all the teams below us and there is a possibility we may become a Top 10 producing team if we can get back to earlier production levels.
Next target will be OcUK, sometime in the next 6-8 weeks because of the distance involved.

    Team                                 Units     Weekly

20. Blue_Genes                         412153.61   7285.3
21. TDIclub                            399551.26   7943.5
22. OcUK                               371838.07   1411.1
23. AMD_Power_Germany                  333518.86   7324.7 
24. Phoenix_Rising                     282974.89  11688.1 
25. SkzDaLimit_Distributed_Computing   277367.74    125.4
26. FreeDC                             275903.73   2520.2
27. GENEtals                           260802.61   7911.5
28. LNO_Genome_Black_Belts             250984.93    255.6 

Internal Affairs
Quiet-ish again inside the team this week as the strays begin to creep back in, but, as usual, starting at the bottom: Ciccio make it a double over Monkeymia and TPR_Kaibigan for 24th, but Monkeymia retains his 25th spot by following though
Johnnypf continues the upwardly mobile trend with his mini stomp of Spike_TPR, woof bounds past nitrile into 16th in joint celebration with Scoobie who finally gets his man in Curly_99 and has his sights firmly set on a place in the Top 10. That's it this third quiet week, except to bandy a few relevant stats about…
In the weekly production stakes, andyu re-takes the dumpage crown with Alta_Rica somewhat conspicuous by his absence, nitRAM returns from his SETI adventure to take 2nd spot with 2 of our most consistent crunchers rounding out the 5 – respect to ciipher and Crazydude

  Name                 Units

1 andyu               2442.56
2 nitRAM              1856.57
3 TPR_Mulda           1581.73
4 ciipher             1362.74
5 Crazydude            753.44 

Daily production is always a different kettle of fish where differing –nonet strategies make themselves a little more apparent, but good going on the part of ciipher, Crazydude and woof as they all make it into the daily big hitters as consistency proves to be the of the day.
  Name                 Units

1 nitRAM              1618.93
2 TPR_Mulda            437.17
3 ciipher              176.34
4 Crazydude            102.89
5 woof                  91.96 

Milestones
A double celebration for ciipher this week, and a big congrats to Crazydude, nitRAM and scoobie.
ciipher…15,000 units
Crazydude…10,000 units
scoobie…5,000
ciipher…1,000 genes
nitRAM…1,000 genes
Ciccio…100 genes
Team Standings
     Name                    Units      Genes

 1.  andyu                  69401.00     6447  
 2.  Alta_Rica              30827.23     2037  
 3.  TPR_Mulda              28327.97     1620  
 4.  TPR_Mojo               20300.26     1406  
 5.  riddlermarc            16609.59     1391  
 6.  ciipher                15395.82     1009  
 7.  nitRAM                 13306.89     1013  
 8.  kefkef                 10844.09      851  
 9.  Crazydude              10267.42      711  
10.  Speedo                  6230.19      541  
11.  goody600                5743.29      403  
12.  scoobie                 5603.86      368  
13.  curly_99                5581.43      403  
14.  JUGEARS                 4826.23      357  
15.  madDragon               4774.60      361  
16.  woof                    4427.63      298  
17.  nitrile                 4349.78      278  
18.  atopperuk               3568.18      222  
19.  mrpants                 3289.56      242  
20.  PMMeasures              2478.98      200  
21.  Crabbleboys             2117.67      208  
22.  Johnnypf                1965.36      201  
23.  Spike_TPR               1952.52      226  
24.  Ciccio                  1903.89      125  
25.  Monkeymia               1576.35       76  
26.  TPR_Kaibigan            1464.52      123  
27.  Mincer                   956.93       69  
28.  chas                     801.76       63  
29.  N2OCapri                 670.71       44  
30.  Kwazy_Wabbit             635.13       43  
31.  aschwarzie               614.61       42  
32.  Spectre                  500.08       40  
33.  ConDigital               286.95       18  
34.  DarkFog                  241.79       18  
35.  wnyotiel                 216.88       20  
36.  adventurevision          208.94       12  
37.  specialk                 181.60       24  
38.  turbopower               147.14       13  
39.  SgtBilko                 109.01        9  
40.  Muppet9                  104.59        5  
41.  crazydude                 69.71        4  
42.  TPR_Spike                 66.99        5  
43.  [email]steven@kimber.co.uk[/email]       15.75        1  
44.  Gandelf                   12.00        1