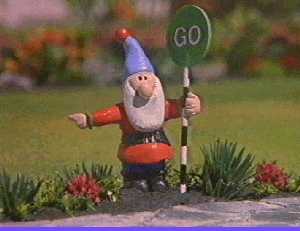 14th August 2002
Genome@Home Report
Team Status
Well, the Gentlemen Genomers seem to be pretty much back on output terms with where they used to average with an extra large blip this week courtesy of kefkef's monthly pot blocker – enough to land 8th spot for weekly production. There is still an ongoing issue with stats that Stanford are aware of but seem to be unable to correct despite Stefan being back from his honeymoon (as it transpires). This time we have some route for complaint though as he has requested info via this thread on the Folding Community forums.
The Stanford server stats pages are showing a continuation in the drop off in stats credit and active CPU's whilst active teams are dropping off more slowly.
Having waffled all that excrement about stats again, it's worth noting that we should end the Team Stomp drought in the next few days as we are less than a weeks production behind both OcUK and AMD Power Gemany

Now that's off my chest, I'm going to continue to repeat the links:
For official information on Genome@home 2.0 (aka Folding@home 3.0), see here, here and here.
To add to that, the F@h client is now @ v3.11 and allows you to specify the type of units you want to receive – Folding, Genome or whatevah. Still no –nonet though :rolleyes:

    Team                                 Units      Weekly

20. Blue_Genes                         465386.48    5593.08
21. TDIclub                            446963.83    4382.70
22. OcUK                               385118.29    2028.80
23. AMD_Power_Germany                  384786.63    6664.89 [b]
24. Phoenix_Rising                     378361.34   17467.45 [/b]
25. FreeDC                             291226.09     644.76
26. GENEtals                           289115.67    2336.83
27. SkzDaLimit_Distributed_Computing   278227.15      98.37
28. Team_ADD                           274936.28     701.90 

Internal Affairs
Right, problem with accessing Statsman here this morning so today's stats have been brought to you via the gifts of notepad and excel – sorry, no daily stats.
Well, I wasn't prepared for this week's ikkle surprise waiting for me when I worked out the weekly productions – a spot of resurrection as Mr Ghandi Pandi (aka Gandelf) hurtles 11 places skywards from bottom spot to 34th with the victims being SpecialK (both accounts), James_LFC, TPR_Spike, crazydude, Muppet9, SgtBilko, turbopower, adventurevision, DarkFog and ConDigital (/wipes brow). There's a trail of half chewed slippers, dog biscuits and slobber through JUGEARS' and madDragon's places as a 2-man stomp nets woof 1 place upwards into 13th with the reason being the Ciccio express steamroller has trundled 8 places up the ladder with it's sandpit in close attention. Flattened victims below 10th spot are Curly_99, nitrile, goody600, madDragon, JUGEARS, woof, Speedo & scoobie. Finally, this month's stinker from kefkef moves his bowels past both nitRAM and TPR_Mojo with a strong smell building behind ciipher.
That concludes this week's (more substantial) sermon

The weekly production stakes sees kefkef taking the honours (surprise, surprise ;)) ahead of a resurgent andyu and Ciccio finally putting all his considerable weight behind Genome. ciipher brings up the rear with all this week's Top5 crunchers getting into the 5 figure bracket – top crunching chaps

   Name                 Units

1. kefkef              6645.03
2. andyu               2941.55
3. Ciccio              1587.63
4. TPR_Mulda           1413.82
5. ciipher             1365.13

Daily production has to be won by kefkef, but that's as much as I can offer due to the lack of Statsman…
   Name                 Units

1. kefkef              6645.03
2. 
3. 
4. 
5. 

Milestones
A bit more to celebrate this week…
TPR_Mulda…40,000 units

kefkef…25,000 units
Crazydude…15,000 units
wnyotiel…2,500 units
Crazydude…1,000 genes
PMM…250 genes
Team Standings
     Name                    Units      Genes

 1.  andyu                  78565.56     6964  
 2.  TPR_Mulda              41032.42     2376  
 3.  Alta_Rica              31177.67     2061  
 4.  riddlermarc            29189.70     2204  
 5.  ciipher                27505.33     1713  
 6.  kefkef                 26815.63     1890  
 7.  nitRAM                 23810.41     1664  
 8.  TPR_Mojo               20334.57     1408  
 9.  Crazydude              15293.23     1005  
10.  Ciccio                  7026.07      610  
11.  scoobie                 6906.63      445  
12.  Speedo                  6230.19      541  
13.  woof                    6169.61      399  
14.  JUGEARS                 6129.93      432  
15.  madDragon               6011.87      437  
16.  goody600                5743.29      403  
17.  nitrile                 5667.92      361  
18.  curly_99                5581.43      403  
19.  atopperuk               4543.88      283  
20.  mrpants                 3635.92      267  
21.  PMMeasures              3352.77      258  
22.  wnyotiel                2516.43      193  
23.  Crabbleboys             2117.67      208  
24.  Johnnypf                1965.36      201  
25.  Spike_TPR               1952.52      226  
26.  Monkeymia               1576.35       76  
27.  TPR_Kaibigan            1464.52      123  
28.  Mincer                   956.93       69  
29.  chas                     801.76       63  
30.  N2OCapri                 670.71       44  
31.  Kwazy_Wabbit             635.13       43  
32.  aschwarzie               614.61       42  
33.  Spectre                  500.08       40  
34.  Gandelf                  415.80       32  
35.  ConDigital               286.95       18  
36.  DarkFog                  241.79       18  
37.  adventurevision          208.94       12  
38.  specialk                 181.60       24  
39.  turbopower               147.14       13  
40.  SgtBilko                 109.01        9  
41.  Muppet9                  104.59        5  
42.  crazydude                 69.71        4  
43.  TPR_Spike                 66.99        5  
44.  James_LFC                 16.97        1  
45.  [email]steven@kimber.co.uk[/email]       15.75        1