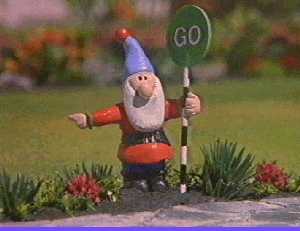 21st August 2002
Genome@Home Report
Team Status
Well, I must say that I was not prepared for what the Gentlemen Genomers had in store for my report this week. After last week's most excellent outing sustained by kefkef's monthly pollution-fest, I was ready for a more sedate meander up the charts with the possible stompage of both OcUK and AMD_Power_Germany. What I wasn't prepared for in the slightest was a hoooooge weekly output of over 20k and leaving said teams choking on dust and exhaust fumes! That production rate (admittedly fuelled by Stefan sorting out the stats 'opportunity' this week, but that applies to all active teams) was sufficient to see the team firmly ensconced at #9 in the weekly production

The Stanford server stats pages are now showing a leap in stats credit and active CPU's whilst active teams are also coming back to life which can only be good for the project as a whole.
One last thing to mention is the (hopefully temporary) retirement of one of our Grand Genome Gentlemen, riddlermarc, who his having to don his cap and slippers, fill up his pipe and enjoy the quiet life in his fireside leatherette armchair due to RL constraints – hope you can make a speedy return Marc.
OK, weekly linkage time…
For official information on Genome@home 2.0 (aka Folding@home 3.0), see here, here and here.
To add to that, the F@h client is currently @ v3.11 and allows you to specify the type of units you want to receive – Folding, Genome or whatevah. Still no –nonet though :rolleyes:

    Team                                 Units      Weekly

18. SpeedGuide                         542683.95    6945.92
19. Wicked_Old_Atheists                509708.21   16994.07
20. Blue_Genes                         473534.40    8147.92
21. TDIclub                            452796.36    5832.53 [b]
22. Phoenix_Rising                     398524.59   20163.25 [/b]
23. AMD_Power_Germany                  391878.01    7091.38
24. OcUK                               386854.12    1735.83
25. FreeDC                             292052.19     826.10
26. GENEtals                           292039.41    2923.74 

Internal Affairs
This week, not happy with last week's hooooge stompage, Mr Ghandi Pandi (aka Gandelf) hurtles another 11 places skywards from 34th to 23rd with the carnag…, erm, victims being Spectre, aschwarzie, Kwazy_Wabbit, N2OCapri, chas, Mincer, TPR_Kaibigan, Monkeymia, Spike_TPR, Johnnypf and Crabbleboys (/wipes brow) – what a way to celebrate 1000 units/100 genes! There's a trail of half chewed slippers, dog biscuits and slobber through Speedo's place woof sidles up behind his canine pal Scoobie. Last movement of the week sees kefkef's stats bug replenishment push him past both ciipher and the now retired riddler into 4th spot with his eyes firmly fixed on the Coffee Man in 3rd…
That concludes this week's (more substantial) sermon

The weekly production stakes sees kefkef taking the honours again (powered by stats recovery) ahead of a big dumping nitRAM, andyu back on form, ciipher with his usual solid dumpage and that bad, bad man, Mr Ghandi Pandi on his Genome excursion. Top crunching chaps

   Name                 Units

1. kefkef              3833.68
2. nitRAM              3676.71
3. andyu               3138.50
4. ciipher             2128.83
5. Gandelf             1990.53

Daily production of course is dependent on –nonet strategies, but a top showing again from the nit boy with a substantial 2k+ dump, kefkef breaks his usual habits for a more manageable 400+ dump with Gandelf and Ciccio rounding out the top 5.
   Name                 Units

1. nitRAM              2095.88
2. TPR_Mulda            872.75
3. kefkef               410.35
4. Gandelf              350.38
5. Ciccio               155.61

Milestones
Loads to celebrate this week…
andyu…80,000 units

kefkef…30,000 units
riddlermarc…30,000 units
nitRAM…25,000 units
Ciccio…7,500 units
Gandelf…1,000 units
andyu…7,000 genes
kefkef…2,000 genes
wnyotiel…200 genes
Gandelf…100 genes
Team Standings
[color=orange]     Name                    Units      Genes

 1.  andyu                  81087.15     7109  
 2.  TPR_Mulda              42695.65     2453  
 3.  Alta_Rica              31574.29     2094  
 4.  kefkef                 30594.59     2083  
 5.  riddlermarc            30006.70     2255  
 6.  ciipher                29489.38     1844  
 7.  nitRAM                 27470.97     1909  
 8.  TPR_Mojo               20355.95     1409  
 9.  Crazydude              16158.67     1065  
10.  Ciccio                  8548.50      707  
11.  scoobie                 7006.62      450  
12.  woof                    6486.85      422  
13.  Speedo                  6230.19      541  
14.  JUGEARS                 6153.20      433  
15.  madDragon               6110.78      442  
16.  goody600                5743.29      403  
17.  nitrile                 5667.92      361  
18.  curly_99                5581.43      403  
19.  atopperuk               4571.72      284  
20.  mrpants                 3740.24      273  
21.  PMMeasures              3460.64      264  
22.  wnyotiel                2689.09      207  
23.  Gandelf                 2395.69      181  
24.  Crabbleboys             2117.67      208  
25.  Johnnypf                1965.36      201  
26.  Spike_TPR               1952.52      226  
27.  Monkeymia               1576.35       76  
28.  TPR_Kaibigan            1464.52      123  
29.  Mincer                   956.93       69  
30.  chas                     801.76       63  
31.  N2OCapri                 670.71       44  
32.  Kwazy_Wabbit             635.13       43  
33.  aschwarzie               614.61       42  
34.  Spectre                  500.08       40  
35.  ConDigital               286.95       18  
36.  DarkFog                  241.79       18  
37.  adventurevision          208.94       12  
38.  specialk                 181.60       24  
39.  turbopower               147.14       13  
40.  SgtBilko                 109.01        9  
41.  Muppet9                  104.59        5  
42.  crazydude                 69.71        4  
43.  TPR_Spike                 66.99        5  
44.  James_LFC                 16.97        1  
45.  [email]steven@kimber.co.uk[/email]       15.75        1