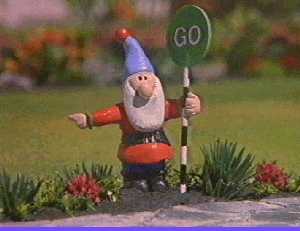 22nd May 2002
Genome@Home Report
Lots to consider this week for the Genome Team with the imminent arrival of Genome@home 2.0 (aka Folding@home 3.0) and the conversion of Genome@home as we now and love it to Genome@home Classic. For further information, see here, here, here and here.
Team Status
Upwards progress has halted for some time now it would seem

This is due to a combination of factors, not least of which being the mass exodus to SETI to stave off a stomp there. We have dropped way out of the top 15 highest producing teams - at current production, we have dropped to a level just above the GENEtals with any further drops almost certainly leading to a restomp for them. Production levels of immediate targets are now not far below our own with the exception of FreeDC who have now pulled out all the stops and are pulling away from us convincingly at double our production. Imminent stomps will now be confined to the two teams that are pretty much dead in the water (LNO_Genome_Black_Belts and SkzDaLimit_Distributed_Computing) with LNO_Genome_Black_Belts being a struggle for this time next week now and a sizable gap to SkzDaLimit_Distributed_Computing which will now probably take upwards of a month to complete.

    Team                                 Units     Weekly

23. WWW_AMDMB_COM                      315549.54  35013.8
24. SkzDaLimit_Distributed_Computing   277141.62    120.0
25. FreeDC                             260114.37  22057.4
26. LNO_Genome_Black_Belts             250473.95    170.0 
27. Phoenix_Rising                     242866.41  11825.7 
28. GENEtals                           232562.46  10823.9
29. Team_ADD                           217040.83   7800.8
30. Cygron                             201288.27    780.1
31. Team_AnandTech                     175692.39   5255.2 

Internal Affairs
We have a new cruncher this week, although I think it may be a typo in either a PC rebuild or a new cruncher, either way, welcome to crazydude

Right, as usual, starting at the bottom: crazydude makes his entrance @ 41, while last week's n00b, wnyotiel, gets his first stomps on adventurevision, specialk, turbopower, SgtBilko and Muppet9 to take him into 35th. Ciccio celebrates his 2 milestones with a 6 place stomp into 26th with Spectre, aschwarzie, Kwazy_Wabbit, N2OCapri, chas and Mincer getting a good taste of some size 12's along the way.
atopperuk takes 21st spot away from Spike_TPR, woof gets his peddle down and passes both PMMeasures and mrpants into 17th with PMMeasures following through into 18th, JUGEARS gets both nitrile and madDragon in a daring final manoeuvre to get 12th before departing for pastures SETI. Final stomp of the day goes to goody600 as he slips past curly_99 into the Top 10.
In the weekly production stakes, Alta and andyu continue the weekly swap with andyu taking his turn on top as ciipher makes a welcome appearance in 5th spot…
  Name                 Units

1 andyu               2142.45
2 Alta_Rica           1925.02
3 TPR_Mulda           1447.49
4 riddlermarc          986.81
5 ciipher              800.49 

Daily production is always a different kettle of fish where differing –nonet strategies make themselves a little more apparent, but good going on the part of JUGEARS, Ciccio and ciipher as they make it into the daily big hitters again.
  Name                 Units

1 Alta_Rica            410.77
2 JUGEARS              158.52
3 Ciccio               140.01
4 TPR_Mulda            131.04
5 ciipher              115.67 

Milestones
A few this week

Alta_Rica…25,000 units
woof…2,500 units
Ciccio…1,000 units
Scoobie…250 genes
Ciccio…50 genes
Team Standings
     Name                    Units      Genes

1.  andyu                 64465.19     6178  
 2.  Alta_Rica             25938.06     1742  
 3.  TPR_Mulda             23917.28     1376  
 4.  TPR_Mojo              20300.26     1406  
 5.  riddlermarc           15480.43     1334  
 6.  ciipher               11106.39      751  
 7.  nitRAM                 9463.78      739  
 8.  Crazydude              8340.58      603  
 9.  Speedo                 6230.19      541  
10.  goody600               5672.30      398  
11.  curly_99               5581.43      403  
12.  JUGEARS                4777.50      353  
13.  madDragon              4774.60      361  
14.  nitrile                4337.78      277  
15.  scoobie                4157.59      295  
16.  kefkef                 3395.17      278  
17.  woof                   2823.51      198  
18.  PMMeasures             2478.98      200  
19.  mrpants                2365.60      189  
20.  Crabbleboys            2117.67      208  
21.  atopperuk              2058.86      136  
22.  Spike_TPR              1952.52      226  
23.  TPR_Kaibigan           1464.52      123  
24.  Monkeymia              1455.09       71  
25.  Johnnypf               1359.73      140  
26.  Ciccio                 1010.82       66  
27.  Mincer                  956.93       69  
28.  chas                    801.76       63  
29.  N2OCapri                670.71       44  
30.  Kwazy_Wabbit            635.13       43  
31.  aschwarzie              614.61       42  
32.  Spectre                 500.08       40  
33.  ConDigital              286.95       18  
34.  DarkFog                 241.79       18  
35.  wnyotiel                216.88       20  
36.  adventurevision         208.94       12  
37.  specialk                181.60       24  
38.  turbopower              147.14       13  
39.  SgtBilko                109.01        9  
40.  Muppet9                 104.59        5  
41.  crazydude                69.71        4  
42.  TPR_Spike                66.99        5  
43.  [email]steven@kimber.co.uk[/email]      15.75        1  
44.  Gandelf                  12.00        1