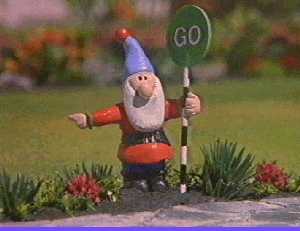 24th July 2002
Genome@Home Report
Team Status
Unfortunately I have a strong suspicion we have set something of a record low for production this week with just over 6.5k although we have more active members than last week

That said, there is still an ongoing issue with stats that Stanford are aware of but unable to correct as Stefan seems to be AWOL as no one from Stanford has deigned it necessary to comment as to whether he's back or not. The gist is that all the stats from returned units are actually being logged but not all are being credited by the stats server (I can testify to the non-credit issue as I had extreme difficulties trying to get my 2000th unit to register. Vijay (from the Folding Team) has assured all that the stats will eventually be credited when Stefan returns and fixes the glitch and helps progress the 2 stats systems towards unification so this won't happen again. :rolleyes:
Visual confirmation (if it is needed) can be cleaned from the Stanford server stats pages showing the recent drop off in stats credit and active CPU's whilst active teams stays pretty much constant, but these are now also starting to falter a little.
Having waffled all that, it's worth a noting that these stats issues are affecting everyone and we are still 17th most productive team this week despite the record low.
Now that's off my chest, I'm going to continue to repeat the links:
For official information on Genome@home 2.0 (aka Folding@home 3.0), see here, here and here.
and add a little bit more in that ther is a Beta version of F@h 3.1 available here that cures the problems with new team generation etc. No word as to how fast/slow it is but certainly there is no –nonet facility.

    Team                                 Units     Weekly

20. Blue_Genes                         446347.71   6369.2
21. TDIclub                            434439.72   4889.1
22. OcUK                               379807.85   1230.9
23. AMD_Power_Germany                  369464.78   6367.2 [b]
24. Phoenix_Rising                     342275.19   6569.2 [/b]
25. FreeDC                             289063.59    844.0
26. GENEtals                           282306.61   2550.8
27. SkzDaLimit_Distributed_Computing   278080.89    125.4
28. Team_ADD                           272612.18   5054.5 

Internal Affairs
Right, as usual, starting at the bottom and as usual wnyotiel kicks off the action with this week's victim on the way to 25th being Monkeymia, nitrile finally stomps our poor unfortunate curly_99 for 15th spot, scoobie breaks into the Top10 deposing Speedo on the way and last action of the week sees nitRAM taking 5th spot from Mojo – methinks he might get barred from the TPR Arms for that
.
That concludes this week's (rather brief) sermon

The weekly production stakes see riddler and ciipher locked in battle (as ciipher continues to cause havoc in my Word template) with riddler's AGOIA Power™ found wanting this week, with some of the current usual suspects filling the rest of the places – well done Crazydude and scoobie

   Name                 Units

1. TPR_Mulda           1847.42
2. ciipher             1301.50
3. riddlermarc         1269.84
4. Crazydude            480.44
5. scoobie              343.75

Daily production is always a different kettle of fish where differing –nonet strategies make themselves a little more apparent, welcome appearances from ciipher, riddler, Ciccio and Crazydude – well done chaps

   Name                 Units

1. TPR_Mulda            422.41
2. ciipher              193.94
3. riddlermarc          135.33
4. Ciccio                86.56
5. Crazydude             79.35

Milestones
Again, there's not much to celebrate this week…
riddlermarc…25,000 units
TPR_Mulda…2,000 genes
scoobie…400 genes
Team Standings
     Name                    Units      Genes

 1.  andyu                  72411.47     6628  
 2.  TPR_Mulda              36887.45     2114  
 3.  Alta_Rica              31153.28     2059  
 4.  riddlermarc            25434.87     1938  
 5.  ciipher                23096.74     1462  
 6.  nitRAM                 20444.62     1464  
 7.  TPR_Mojo               20300.26     1406  
 8.  kefkef                 20170.60     1554  
 9.  Crazydude              13592.99      901  
10.  scoobie                 6334.88      414  
11.  Speedo                  6230.19      541  
12.  JUGEARS                 6129.93      432  
13.  madDragon               6011.87      437  
14.  goody600                5743.29      403  
15.  nitrile                 5667.92      361  
16.  curly_99                5581.43      403  
17.  woof                    5572.87      362  
18.  atopperuk               4521.57      282  
19.  Ciccio                  4046.32      438  
20.  mrpants                 3623.21      266  
21.  PMMeasures              2853.27      231  
22.  Crabbleboys             2117.67      208  
23.  Johnnypf                1965.36      201  
24.  Spike_TPR               1952.52      226  
25.  wnyotiel                1766.05      135  
26.  Monkeymia               1576.35       76  
27.  TPR_Kaibigan            1464.52      123  
28.  Mincer                   956.93       69  
29.  chas                     801.76       63  
30.  N2OCapri                 670.71       44  
31.  Kwazy_Wabbit             635.13       43  
32.  aschwarzie               614.61       42  
33.  Spectre                  500.08       40  
34.  ConDigital               286.95       18  
35.  DarkFog                  241.79       18  
36.  adventurevision          208.94       12  
37.  specialk                 181.60       24  
38.  turbopower               147.14       13  
39.  SgtBilko                 109.01        9  
40.  Muppet9                  104.59        5  
41.  crazydude                 69.71        4  
42.  TPR_Spike                 66.99        5  
43.  [email]steven@kimber.co.uk[/email]       15.75        1  
44.  Gandelf                   12.00        1