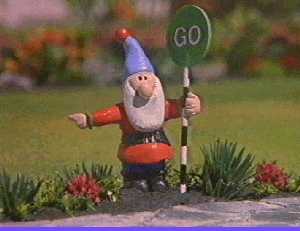 25th September 2002
Genome@Home Report
Team Status
For the last few weeks I've been tinkering with our stats via the gift of Excel (to make my life a little easier on the reporting front )which has shown up a few differences with my other sources of stats info (Statsman and SetiatWork), an example of which is the team total – for this week, my stats comparing the 08:30 Stanford updates from 18th & 25th shows 16k, Statsman shows 12k and SetiatWork shows 18k

Whichever source you use though, does show us firmly in the Top 10 teams at present

There has been another stats blip this week, which apparently only affected the team pages on the web site as individual stats were up to date and correct. With this in mind, I may well have a rest from Genome starting later this week when I get to 50k…
On a much more cheery note though, we have a new recruit this week - welcome shags

OK, weekly linkage time…
For official information on Genome@home 2.0 (aka Folding@home 3.0), see here, here and here.
To add to that, the F@h client is still @ v3.11 (beta's are @ 3.14b7) and allows you to specify the type of units you want to receive – Folding, Genome or whatevah. Still no –nonet though :rolleyes:

    Team                                 Units      Weekly

18. SpeedGuide                         553248.70    2234.47
19. Wicked_Old_Atheists                539654.58    7088.83
20. Blue_Genes                         497287.33    4034.38
21. TDIclub                            469472.35    3943.49 [b]
22. Phoenix_Rising                     454329.18   16360.85 [/b]
23. AMD_Power_Germany                  413749.61    3851.50
24. OcUK                               393496.35    2171.62
25. GENEtals                           303302.23    2234.20
26. FreeDC                             297304.69     783.57

Internal Affairs
Well, our n00bie is straight in @ 45 – welcome again shags. First stompage of the week goes to jaynewberry who edges past aschwarzie and Kwazy_Wabbit into 32nd as well as 50 genes. Next up, nitrile gets out the pooper scooper and unstomps himself from woof back into 12th. Last up, kefkef's big dump sees off the challenges from nitRAM, ciipher and Alta to take up residence in 3rd. And that's it!
The weekly production stakes sees kefkef's

topping the table, andyu right back on form, with nitrile and ciipher clinging on to the shirt tails. Top crunching chaps

   Name                 Units

1. kefkef              5834.37
2. andyu               4213.95
3. TPR_Mulda           1358.10
4. ciipher              976.24
5. nitrile              937.91

Daily production of course is dependent on –nonet strategies, but a top showing again from kefkef, with ciipher, nitRAM and jaynewberry looking as if they're on the pay as you go tariff this week.
   Name                 Units

1. kefkef              5834.37
2. TPR_Mulda            264.00
3. ciipher              167.61
4. nitRAM                46.27
5. jaynewberry           39.10

Milestones
A little thin on the ground again this week…
andyu…90,000 units
kefkef…35,000 units
TPR_Mulda…3,000 genes
jaynewberry…50 genes
Team Standings
[color=red]     Name                    Units      Genes

 1.  andyu                  93624.46     7871  
 2.  TPR_Mulda              49174.66     3006  
 3.  kefkef                 36428.96     2366  
 4.  Alta_Rica              35877.46     2456  
 5.  ciipher                33980.60     2222  
 6.  nitRAM                 31538.16     2177  
 7.  riddlermarc            30158.38     2264  
 8.  TPR_Mojo               21027.91     1465  
 9.  Crazydude              18372.30     1257  
10.  Ciccio                 10345.35      858  
11.  Gandelf                 9876.62      574  
12.  nitrile                 7988.36      493  
13.  woof                    7304.07      491  
14.  scoobie                 7006.62      450  
15.  Speedo                  6230.19      541  
16.  madDragon               6217.66      448  
17.  JUGEARS                 6153.20      433  
18.  goody600                5743.29      403  
19.  curly_99                5581.43      403  
20.  atopperuk               4571.72      284  
21.  mrpants                 3740.24      273  
22.  PMMeasures              3566.30      272  
23.  wnyotiel                2909.59      219  
24.  Spike_TPR               2819.35      305  
25.  Monkeymia               2142.26      100  
26.  Crabbleboys             2117.67      208  
27.  Johnnypf                1965.36      201  
28.  TPR_Kaibigan            1464.52      123  
29.  Mincer                   956.93       69  
30.  chas                     903.01       78  
31.  N2OCapri                 670.71       44  
32.  jaynewberry              650.30       54  
33.  Kwazy_Wabbit             635.13       43  
34.  aschwarzie               614.61       42  
35.  Spectre                  500.08       40  
36.  ConDigital               286.95       18  
37.  DarkFog                  241.79       18  
38.  adventurevision          208.94       12  
39.  specialk                 181.60       24  
40.  turbopower               147.14       13  
41.  SgtBilko                 109.01        9  
42.  Muppet9                  104.59        5  
43.  crazydude                 69.71        4  
44.  TPR_Spike                 66.99        5  
45.  shags                     22.29        2  
46.  James_LFC                 16.97        1  
47.  [email]steven@kimber.co.uk[/email]       15.75        1