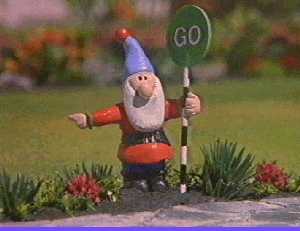 28th August 2002
Genome@Home Report
Team Status
Well, I would have commented along the lines of "back to Earth with a bump2 again this week, if it wasn't for the fact that the 8.5k (ish) units crunched is good enough for 10th spot on the week and is more than double most of the teams around us

The Stanford server stats pages are now showing a leap in stats credit, active CPU's and active teams, although you may notice a huge spike last week – apparently all the stats returned on Thursday 22nd have been lost completely, and there seems to be the remains of another stats problem shuffling around in the darkness.

On a cheery note though, we have a new recruit this week, and it would appear that we have a n00 rekr00t - welcome jaynewberry

OK, weekly linkage time…
For official information on Genome@home 2.0 (aka Folding@home 3.0), see here, here and here.
To add to that, the F@h client is currently @ v3.11 and allows you to specify the type of units you want to receive – Folding, Genome or whatevah. Still no –nonet though :rolleyes:

    Team                                 Units      Weekly

18. SpeedGuide                         544949.01    2265.06
19. Wicked_Old_Atheists                515682.28    5974.07
20. Blue_Genes                         478344.97    4810.57
21. TDIclub                            455733.44    2937.08 [b]
22. Phoenix_Rising                     407020.23    8495.64 [/b]
23. AMD_Power_Germany                  395924.98    4046.97
24. OcUK                               387256.67     402.55
25. GENEtals                           293598.92    1559.51 
26. FreeDC                             292290.01     237.82

Internal Affairs
Well, our Genoming N00b is straight in @ 41 and celebrates that foot on the ladder with 100 units on the week. Mr Ghandi Pandi (aka Gandelf) is at it again, but a little more sedately as the Mutt lengthens it's stride only gaining 3 places – victims being turbopower, PMMeasures and mrpants on the way to a spot in the Top20 @ 20. This week's King Stomper is nitrile making a bit of a comback in Genome as well as Folding with his 1.3k on the week propelling him 6 places upwards on to the fringes of the Top10. Left flailing in the jetwash were Goody600, madDragon, JUGEARS, Speedo, wnyotiel and scoobie. And that's it!
The weekly production stakes sees Gandelf topping the table, andyu back on form, closely followed by the resurgent nitrile. Rounding out the Top 5 is Alta_Rica (also on the comeback trail) and Ciccio. Top crunching chaps

   Name                 Units

1. Gandelf             2096.34
2. andyu               1508.45
3. nitrile             1382.53
4. Alta_Rica            872.84
5. Ciccio               744.45

Daily production of course is dependent on –nonet strategies, but a top showing again from the Gandelf, with Alta, Ciccio, ciipher and Crazydude looking as if they're on the pay as you go tariff.

   Name                 Units

1. Gandelf              663.55
2. Alta_Rica            172.42
3. Ciccio               112.39
4. ciipher              102.49
5. Crazydude             76.43

Milestones
After last week's abundance, there's very little on show…
jaynewberry…100 units
Ciccio…750 genes
Gandelf…250 genes
Team Standings
     Name                    Units      Genes

 1.  andyu                  82595.60     7198  
 2.  TPR_Mulda              42953.41     2475  
 3.  Alta_Rica              32447.13     2167  
 4.  kefkef                 30594.59     2083  
 5.  riddlermarc            30006.70     2255  
 6.  ciipher                29937.36     1881  
 7.  nitRAM                 27736.28     1930  
 8.  TPR_Mojo               20355.95     1409  
 9.  Crazydude              16616.58     1103  
10.  Ciccio                  9292.95      766  
11.  nitrile                 7050.45      426  
12.  scoobie                 7006.62      450  
13.  woof                    6661.68      436  
14.  Speedo                  6230.19      541  
15.  JUGEARS                 6153.20      433  
16.  madDragon               6110.78      442  
17.  goody600                5743.29      403  
18.  curly_99                5581.43      403  
19.  atopperuk               4571.72      284  
20.  Gandelf                 4492.03      286  
21.  mrpants                 3740.24      273  
22.  PMMeasures              3460.64      264  
23.  wnyotiel                2689.09      207  
24.  Crabbleboys             2117.67      208  
25.  Johnnypf                1965.36      201  
26.  Spike_TPR               1952.52      226  
27.  Monkeymia               1697.61       81  
28.  TPR_Kaibigan            1464.52      123  
29.  Mincer                   956.93       69  
30.  chas                     862.51       72  
31.  N2OCapri                 670.71       44  
32.  Kwazy_Wabbit             635.13       43  
33.  aschwarzie               614.61       42  
34.  Spectre                  500.08       40  
35.  ConDigital               286.95       18  
36.  DarkFog                  241.79       18  
37.  adventurevision          208.94       12  
38.  specialk                 181.60       24  
39.  turbopower               147.14       13  
40.  SgtBilko                 109.01        9  
41.  jaynewberry              105.21        8  
42.  Muppet9                  104.59        5  
43.  crazydude                 69.71        4  
44.  TPR_Spike                 66.99        5  
45.  James_LFC                 16.97        1  
46.  [email]steven@kimber.co.uk[/email]       15.75        1