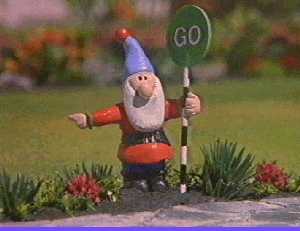 29th May 2002
Genome@Home Report
Still plenty to consider this week for the Genome Team with the imminent arrival of Genome@home 2.0 (aka Folding@home 3.0) and the conversion of Genome@home as we now and love it to Genome@home Classic. For official information, see here, here and here.
There has been some development on the situation however and some pleasant noises are being made with respect to being able to opt in to Genome only from the F@H3 client and have stats accrue to the G@H 'Classic' scores so that Teams don't lose out. Still no news on –nonet though. Read about it here and here.
Team Status
Although my supposition in last week's report was that we would be treading water and even possibly sinking soon, kefkef's irregular dose of GENO-Lax gave as a welcome boost past the LNO_Genome_Black_Belts and up to 26th in the rankings. However, remove his dump and we have slumped slightly again to 11k produced on the week

At present this is no great problem and actually would place us in the top 15 producing teams on the week. I can only make presumptions that there has been a certain amount of crunchers voting with their units so to speak over the imminent G@H2/F@H3 hybrid client and stats.
Also this week, we have dropped to just 14 active members
but remain on course to stomp SkzDaLimit_Distributed_Computing in the next 10 days or so at current activity levels.

    Team                                 Units     Weekly

22. AMDMB_Barbarian_Frogs              347809.10  18896.5
23. AMD_Power_Germany                  321629.72   4546.6
24. SkzDaLimit_Distributed_Computing   277274.39    113.2
25. FreeDC                             270676.61  10522.9 
26. Phoenix_Rising                     261424.29  18453.7 
27. LNO_Genome_Black_Belts             250625.16    141.2
28. GENEtals                           243720.41  10810.2
29. Team_ADD                           224193.02   6967.0
30. Cygron                             202015.88    784.9 

Internal Affairs
Right, precious little going on inside the team this week, but, as usual, starting at the bottom: atopperuk makes his entrance in the top 20, stomping up 2 places in the process with Crabbleboys and PMMeasures being the (un)willing victims. mrpants also puts a move on PMM who only just retains his poptastic top 20 status. There's some suspicious looking crumbs around nitrile's farm, presumably where scoobie stopped for a snack on his way through to 14th, but the short, fat hairy one has landed at #8 – it's kefkef up 8 places this week at the expense of nitrile, scoobie, madDragon, JUGEARS, curly_99, goody600, Speedo and Crazydude. nitRAM manages to hold on to 7th having dumped the last few units he found down the back of the sofa. That's it this quiet week, except to bandy a few stats about…
In the weekly production stakes, kefkef takes the dumpage crown with andyu suspiciously quiet (although it looks like he's getting some F@H3 practice in ready for the switch) and ciipher moves up 2 places into 3rd spot…
  Name                 Units

1 kefkef              7448.92
2 Alta_Rica           2438.62
3 ciipher             1704.46
4 TPR_Mulda           1568.72
5 nitRAM             1437.68 

Daily production is always a different kettle of fish where differing –nonet strategies make themselves a little more apparent, but good going on the part of cipher, Crazydude and atopperuk as they all make it into the daily big hitters again.
  Name                 Units

1 TPR_Mulda           1012.39
2 Alta_Rica            483.30
3 ciipher              341.12
4 Crazydude            123.39
5 atopperuk            115.53

Milestones
Plenty this week

andyu…65,000 units
TPR_Mulda…25,000 units
nitRAM…10,000 units
kefkef…10,000 units
mrpants…2,500 units
atopperuk…2,500 units
Team Standings
     Name                    Units      Genes

 1.  andyu                  65901.65     6251  
 2.  Alta_Rica              28326.75     1887  
 3.  TPR_Mulda              25486.00     1447  
 4.  TPR_Mojo               20300.26     1406  
 5.  riddlermarc            15480.43     1334  
 6.  ciipher                12817.46      854  
 7.  nitRAM                 10913.82      844  
 8.  kefkef                 10844.09      851  
 9.  Crazydude               8870.43      632  
10.  Speedo                  6230.19      541  
11.  goody600                5743.29      403  
12.  curly_99                5581.43      403  
13.  JUGEARS                 4826.23      357  
14.  madDragon               4774.60      361  
15.  scoobie                 4584.40      318  
16.  nitrile                 4349.78      278  
17.  woof                    3344.65      232  
18.  mrpants                 2672.17      205  
19.  atopperuk               2540.63      163  
20.  PMMeasures              2478.98      200  
21.  Crabbleboys             2117.67      208  
22.  Spike_TPR               1952.52      226  
23.  TPR_Kaibigan            1464.52      123  
24.  Monkeymia               1455.09       71  
25.  Johnnypf                1359.73      140  
26.  Ciccio                  1010.82       66  
27.  Mincer                   956.93       69  
28.  chas                     801.76       63  
29.  N2OCapri                 670.71       44  
30.  Kwazy_Wabbit             635.13       43  
31.  aschwarzie               614.61       42  
32.  Spectre                  500.08       40  
33.  ConDigital               286.95       18  
34.  DarkFog                  241.79       18  
35.  wnyotiel                 216.88       20  
36.  adventurevision          208.94       12  
37.  specialk                 181.60       24  
38.  turbopower               147.14       13  
39.  SgtBilko                 109.01        9  
40.  Muppet9                  104.59        5  
41.  crazydude                 69.71        4  
42.  TPR_Spike                 66.99        5  
43.  [email]steven@kimber.co.uk[/email]       15.75        1  
44.  Gandelf                   12.00        1