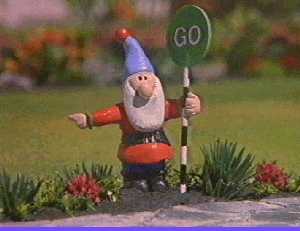 3rd July 2002
Genome@Home Report
Team Status
Upwards progress still on standby at presence but there is good news this week

First up is the completion of 300,000 genes by the TEAM which seems to have also heralded a bit of a revival as weekly output also recovers into the 5 digit region and a place in the Top15 producing teams again with no teams below us having greater production

The increase in production rate brings the next team stomp forwards by almost a month with the planned stomp-date of OcUK now being mid-August.
Also worth a mention this week is our good friends at Team Picard who have managed to snatch 5th spot overall from the Kannigits. :roundofapplausesmilie:
That said, I'm going to repeat a small section from last couple of weeks as there are still the same important issues with G@h 2.0 (or F@h 3.0) that have been there since inception last week:
For official information on Genome@home 2.0 (aka Folding@home 3.0), see here, here and here.

Well, the integrated Folding/Genome Client hit the streets this week and pretty much transpired to be (yet another) damp squib of an affair. Various reports floating around with strange stories too – varying from the client failing to get more genome units after the first to dog slow and the creation of new Folding Teams by the client after completing a Folding unit with Genome Team details. I think Genome Classic (0.99 to you and me) has a fair bit of life left in it yet, especially considering the lack of –nonet features in the Folding client.

    Team                                 Units     Weekly

20. Blue_Genes                         426448.94   3836.3
21. TDIclub                            421147.24   6506.2
22. OcUK                               376487.91   1362.9
23. AMD_Power_Germany                  353026.41   6952.6 [b]
24. Phoenix_Rising                     311337.12  11310.7 [/b]
25. FreeDC                             286159.61   1559.7
26. SkzDaLimit_Distributed_Computing   277802.86    126.7
27. GENEtals                           274085.33   3150.5
28. Team_ADD                           255624.27   5947.9 

Internal Affairs
Right, as usual, starting at the bottom: wnyotiel carries on his stomping session, this week's victims being a 3-way of aschwarzie, Kwazy_Wabbit and N2OCapri, Ciccio's comeback gets him a place in the Top20 as mrpants and PMMeasures are left to clean up the sand spilt from his mobile sandpit on the way past. Woof bounds past nitrile into16th (obviously in pursuit of his kennel-mate), madDragon soars past curly_99 to stay in 14th, but is stomped by this week's prime mover, JUGEARS, with a satisfying 4 place jump up to 11th leaving scoobie and goody600 flailing in his jet stream as well. Last, but by no means least, riddler finally catches and stomps Mojo for 4th place very quietly so and not to disturb our very own publican in case he's refused permission at the bar
That concludes this week's sermon

In the weekly production stakes, big up for nitRAM with a Alta-Rica/andyu sized week at the top of the table with the usual solid innings from ciipher, andyu still unusually low in the rankings as he continues to tidy up his SETI account and a welcome reappearance from the fat boy – nice to see you back Ciccio

   Name                 Units

1. nitRAM              2998.09
2. TPR_Mulda           1417.94
3. Ciccio              1355.05
4. andyu               1178.10
5. ciipher              839.79 

Daily production is always a different kettle of fish where differing –nonet strategies make themselves a little more apparent, the usual solid outings from ciipher and Crazydude, JUGEARS continues on his comeback trail and a sudden burst of flame sees madDragon take top honours this week.
   Name                 Units

1. madDragon            255.42
2. TPR_Mulda            213.73
3. Ciipher              136.74
4. JUGEARS               81.21
5. Crazydude             75.85 

Milestones
Making up for last week, there's not much to celebrate…
riddlermarc…20,000 units
Ciccio…400 genes
madDragon…400 genes
Team Standings
     Name                    Units      Genes

 1.  andyu                  72411.47     6628  
 2.  TPR_Mulda              32565.17     1849  
 3.  Alta_Rica              31066.82     2052  
 4.  riddlermarc            20657.11     1652  
 5.  TPR_Mojo               20300.26     1406  
 6.  ciipher                19161.92     1224  
 7.  nitRAM                 17394.71     1233  
 8.  Crazydude              12081.29      814  
 9.  kefkef                 10844.09      851  
10.  Speedo                  6230.19      541  
11.  JUGEARS                 6020.12      427  
12.  goody600                5743.29      403  
13.  scoobie                 5739.12      378  
14.  madDragon               5717.03      413  
15.  curly_99                5581.43      403  
16.  woof                    5200.96      340  
17.  nitrile                 5144.42      334  
18.  atopperuk               4398.04      273  
19.  Ciccio                  3630.75      411  
20.  mrpants                 3480.37      257  
21.  PMMeasures              2478.98      200  
22.  Crabbleboys             2117.67      208  
23.  Johnnypf                1965.36      201  
24.  Spike_TPR               1952.52      226  
25.  Monkeymia               1576.35       76  
26.  TPR_Kaibigan            1464.52      123  
27.  Mincer                   956.93       69  
28.  chas                     801.76       63  
29.  wnyotiel                 789.46       61  
30.  N2OCapri                 670.71       44  
31.  Kwazy_Wabbit             635.13       43  
32.  aschwarzie               614.61       42  
33.  Spectre                  500.08       40  
34.  ConDigital               286.95       18  
35.  DarkFog                  241.79       18  
36.  adventurevision          208.94       12  
37.  specialk                 181.60       24  
38.  turbopower               147.14       13  
39.  SgtBilko                 109.01        9  
40.  Muppet9                  104.59        5  
41.  crazydude                 69.71        4  
42.  TPR_Spike                 66.99        5  
43.  [email]steven@kimber.co.uk[/email]       15.75        1  
44.  Gandelf                   12.00        1