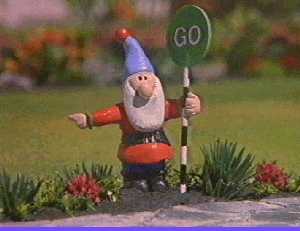 4th September 2002
Genome@Home Report
Team Status
I wasn't going to write report this week because I've been so annoyed with the handling of the recent stats "opportunities" that I'm considering at the very least suspending my Genome activities and I was expecting to be busy at work today. In fact, it was quite the opposite and I slobbed too much to be able to put fingers to keys.
There have been a lot of problems with stats over the past few weeks to the point where the long-term faithful are considering quitting over it. It's not so much the actual problems that bother me, but rather the tight-lipped stance taken by Stanford where there is a refusal to acknowledge that there even is a problem. This is particularly galling when from where I've been looking, the stats from the commencement of the outage through to it's resolution seem to have been lost altogether :mad: As I've posted elsewhere today, my reasons for running the project are rooted deeply in my family's history and the stats are the only visible sign that I might possibly be making a difference to other families in the future rather then me being competitive – that side of it along with participating in a team is just a bonus for me.
On a cheery note though, we've produced a goodly number of units despite the stats outage – enough for 11th on the weekly output listings

OK, weekly linkage time…
For official information on Genome@home 2.0 (aka Folding@home 3.0), see here, here and here.
To add to that, the F@h client is currently @ v3.11 (beta's are @ 3.14) and allows you to specify the type of units you want to receive – Folding, Genome or whatevah. Still no –nonet though :rolleyes:

    Team                                 Units      Weekly

18. SpeedGuide                         546578.86    1629.85
19. Wicked_Old_Atheists                520545.42    4863.14
20. Blue_Genes                         482996.09    4651.12
21. TDIclub                            458514.34    2780.90 [b]
22. Phoenix_Rising                     417014.67    9994.44 [/b]
23. AMD_Power_Germany                  399738.55    3813.57
24. OcUK                               388300.28    1043.61
25. GENEtals                           295481.16    1882.24 
26. FreeDC                             292895.37     605.36

Internal Affairs
Well, last week's Genoming N00b jaynewberry starts off the stomping this week with a 4-way over SgtBilko, turbopower, specialk and adventurevision. Next up, Monkeymia swings past both the Crabbleboys and Johnnypf up into 25th, a rejuvenated Spike not only makes the weekly big hitters list but also celebrating the same 2-way stomp as Monkeymia, but this time into 24th. The madDragon gets another mention today (2 reports, must be the air in them northern caves), this time for swooping past JUGEARS to stay in 16th because Mr Ghandi Pandi has been a bad bad man again
- this week's victims of the non-canine crunching are atopperuk, curly_99, Goody600, JUGEARS, madDragon and Speedo in a 6-way stomp-fest
Last stomp of the week goes to cipher over the now retired riddlermarc for 5th spot. And that's it!
The weekly production stakes sees Gandelf topping the table again despite a valiant last minute dump by nitRAM. Surprise of the week comes from Spike back crunching at #5 – hope you get time to drop by the forums again m8ee. Top crunching chaps

   Name                 Units

1. Gandelf             1969.76
2. nitRAM              1965.01
3. andyu               1233.88
4. TPR_Mulda            978.96
5. Spike_TPR            866.83

Daily production of course is dependent on –nonet strategies and the nit-boy's big 'un takes the winning position by some distance this week, but a top showing again from Gandelf, with Monkeymia, ciipher and Alta looking as if they're on the pay as you go tariff.
   Name                 Units

1. nitRAM              1965.01
2. Gandelf              233.01
3. Monkeymia            121.26
4. ciipher              103.52
5. Alta_Rica             65.12

Milestones
After last week's disappointing showing, there's a nice ikkle bunch today…
Monkeymia…2,000 units
Spike_TPR…2,500 units
Gandelf…5,000 units
ciipher…30,000 units
Spike_TPR…250 genes
nitRAM…2,000 genes
TPR_Mulda…2,500 genes
Team Standings
     Name                    Units      Genes

 1.  andyu                  83829.48     7284  
 2.  TPR_Mulda              43932.37     2560  
 3.  Alta_Rica              33241.35     2232  
 4.  kefkef                 30594.59     2083  
 5.  ciipher                30463.52     1923  
 6.  riddlermarc            30006.70     2255  
 7.  nitRAM                 29701.29     2076  
 8.  TPR_Mojo               20355.95     1409  
 9.  Crazydude              16934.70     1130  
10.  Ciccio                  9605.56      793  
11.  nitrile                 7050.45      426  
12.  scoobie                 7006.62      450  
13.  woof                    6827.92      450  
14.  Gandelf                 6461.79      373  
15.  Speedo                  6230.19      541  
16.  madDragon               6217.66      448  
17.  JUGEARS                 6153.20      433  
18.  goody600                5743.29      403  
19.  curly_99                5581.43      403  
20.  atopperuk               4571.72      284  
21.  mrpants                 3740.24      273  
22.  PMMeasures              3460.64      264  
23.  wnyotiel                2848.62      214  
24.  Spike_TPR               2819.35      305  
25.  Monkeymia               2130.26       99  
26.  Crabbleboys             2117.67      208  
27.  Johnnypf                1965.36      201  
28.  TPR_Kaibigan            1464.52      123  
29.  Mincer                   956.93       69  
30.  chas                     903.01       78  
31.  N2OCapri                 670.71       44  
32.  Kwazy_Wabbit             635.13       43  
33.  aschwarzie               614.61       42  
34.  Spectre                  500.08       40  
35.  ConDigital               286.95       18  
36.  DarkFog                  241.79       18  
37.  jaynewberry              228.33       19  
38.  adventurevision          208.94       12  
39.  specialk                 181.60       24  
40.  turbopower               147.14       13  
41.  SgtBilko                 109.01        9  
42.  Muppet9                  104.59        5  
43.  crazydude                 69.71        4  
44.  TPR_Spike                 66.99        5  
45.  James_LFC                 16.97        1  
46.  [email]steven@kimber.co.uk[/email]       15.75        1