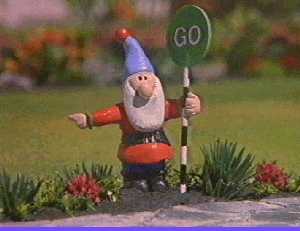 5th August 2002
Genome@Home Report
Team Status
Well I'm going to try a Monday and Friday update, and see how things go. Here's my very first effort.
For the moment things seem to be plodding on as per normal, although a general decline in active members is being seen and commented on, so it's time for any undecided lads and lasses to put their genomeing hat on
Although on saying that I see our weekly total is a pretty fabulous 9864.6 which is great going in anyones book and thanks to significant dumps this week from Scooby, PMM, Wynotiel.
For official information on Genome@home 2.0 (aka Folding@home 3.0), see here, here and here.
    Team                                 Units     Weekly

20. Blue_Genes                         457628   6804.9
21. TDIclub                            441336   3822.5
22. OcUK                               382686   1619.6
23. AMD_Power_Germany                  376214   3384.7 [b]
24. Phoenix_Rising                     357235   9864.6 [/b]
25. FreeDC                             290376    782.7
26. GENEtals                           285908   2163.6
27. SkzDaLimit_Distributed_Computing   278106     25.1
28. Team_ADD                           274073    756.7 

Internal Affairs
Not an awful lot to report, although nice to see PMM dumping again. Obviously a machine somewhere with –nonet going I see.
And a mahoosive round of applause for andyu who cracks 75,000 units this week. Yeah!
The weekly production stakes sees andyu taking the honours (looks like all the machines are back from SETI duty).
   Name                 Units

1. andyu             1949.38
2. Ciipher           1709.28
3. TPR Mulda         1557.5
4. riddlermarc       1453.52
5. Ciccio            733.72

Daily production is always a different kettle of fish where differing –nonet strategies make themselves a little more apparent, top of today's pile is Mulda with the usual suspects around. C'mon guys lets try and make their life a little more difficult

(Ciccio's mental note: Dump before you comment then you always be able to give your ego trumpet a small parp!)

   Name                 Units

1. TPR_Mulda             423.93
2. riddlermarc           274.96
3. ciipher               131.58
4. andyu                 108.59
5. Crazydude              43.69

Milestones
Again, there's not much to celebrate this week…
andyu…75,000 units

Ciccio… 5,000 units
Ciccio…500 genes
Post 3 – Girl
And here she is, today's Gorgeous Genome Girlie™ Our own american beauty… Someoneorother. Hmmmm. I'll have to go back and find the name. Hang on. Ms. Nemcova, looks like she could put you in a coma!