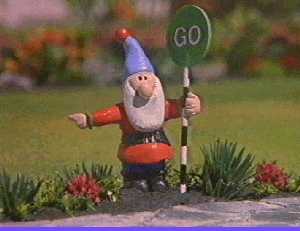 7th August 2002
Genome@Home Report
Team Status
Well, the Genetelmen Genomers continue on the Road to Recovery with one of the biggest weekly outputs for some time – enough to land 10th spot for weekly production

There is still an ongoing issue with stats that Stanford are aware of but unable to correct as Stefan stillseems to be AWOL although he was supposed to be back and sorting it out on Monday and for the 3rd week running we have been told he should be back and sorting it – you'll have to forgive me if I don't hold my breath on this one. Again, there have been reassurances that all the stats from returned units are actually being logged but not all are being credited by the stats server (I can still testify to the non-credit issue persisting as last night's upload fell short again).
The Stanford server stats pages are showing a continuation in the drop off in stats credit and active CPU's whilst active teams continues to stay pretty much constant.
Having waffled all that again ;), it's worth noting that we should end the Team Stomp drought in the next 2 weeks or so at the current rate of progress, although I think kefkef may shorten that a little with his next anticipated toxic waste session.
Now that's off my chest, I'm going to continue to repeat the links:
For official information on Genome@home 2.0 (aka Folding@home 3.0), see here, here and here.
To add to that, the F@h client is now @ v3.11 and allows you to specify the type of units you want to receive – Folding, Genome or whatevah. Still no –nonet though :rolleyes:

    Team                                 Units     Weekly

20. Blue_Genes                         459793.40    7300.6
21. TDIclub                            442581.13    4139.4
22. OcUK                               383089.49    1531.8
23. AMD_Power_Germany                  378121.74    4819.9 [b]
24. Phoenix_Rising                     360893.89   10789.0 [/b]
25. FreeDC                             290581.33     758.3
26. GENEtals                           286778.84    2322.1
27. SkzDaLimit_Distributed_Computing   278128.78      47.9
28. Team_ADD                           274234.38     590.6 

Internal Affairs
Well, there is absolutely sweet Fanny Adam to report in the movers and shakers column this week – presumably we need another dump requiring the special TPR protective suits next week from kefkef to get things in motion again – some folks need to get peddling fast…
That concludes this week's (non-existant) sermon

The weekly production stakes sees nitRAM taking the honours ahead of a resurgent andyu and ciipher continues to chip away at riddler's lead with all this week's Top5 crunchers getting into the 5 figure bracket – top crunching chaps

   Name                 Units

1. nitRAM              2444.23
2. andyu               2088.74
3. ciipher             1526.25
4. riddlermarc         1472.04
5. TPR_Mulda           1398.71

Daily production proves to be the usual completely different kettle of fish where differing –nonet strategies make themselves a little more apparent, although I suspect the vast majority of today's dumpage is 'on the fly so to speak comparing them with the respective weekly totals.
   Name                 Units

1. TPR_Mulda            215.28
2. ciipher              153.71
3. Ciccio               150.67
4. Crazydude             46.27
5. nitRAM                35.89

Milestones
Again, there's not much to celebrate this week…
andyu…75,000 units

ciipher…25,000 units
Ciccio…5,000 units
nitRAM…1,500 genes
Ciccio…500 genes
Team Standings
     Name                    Units      Genes

 1.  andyu                  75624.01     6796  
 2.  TPR_Mulda              39618.60     2286  
 3.  Alta_Rica              31177.67     2061  
 4.  riddlermarc            28061.71     2131  
 5.  ciipher                26140.20     1637  
 6.  nitRAM                 23222.95     1630  
 7.  TPR_Mojo               20300.26     1406  
 8.  kefkef                 20170.60     1554  
 9.  Crazydude              14675.18      965  
10.  scoobie                 6906.63      445  
11.  Speedo                  6230.19      541  
12.  JUGEARS                 6129.93      432  
13.  madDragon               6011.87      437  
14.  woof                    5965.43      388  
15.  goody600                5743.29      403  
16.  nitrile                 5667.92      361  
17.  curly_99                5581.43      403  
18.  Ciccio                  5438.44      527  
19.  atopperuk               4521.57      282  
20.  mrpants                 3635.92      267  
21.  PMMeasures              3028.11      240  
22.  wnyotiel                2324.91      175  
23.  Crabbleboys             2117.67      208  
24.  Johnnypf                1965.36      201  
25.  Spike_TPR               1952.52      226  
26.  Monkeymia               1576.35       76  
27.  TPR_Kaibigan            1464.52      123  
28.  Mincer                   956.93       69  
29.  chas                     801.76       63  
30.  N2OCapri                 670.71       44  
31.  Kwazy_Wabbit             635.13       43  
32.  aschwarzie               614.61       42  
33.  Spectre                  500.08       40  
34.  ConDigital               286.95       18  
35.  DarkFog                  241.79       18  
36.  adventurevision          208.94       12  
37.  specialk                 181.60       24  
38.  turbopower               147.14       13  
39.  SgtBilko                 109.01        9  
40.  Muppet9                  104.59        5  
41.  crazydude                 69.71        4  
42.  TPR_Spike                 66.99        5  
43.  James_LFC                 16.97        1  
44.  [email]steven@kimber.co.uk[/email]       15.75        1  
45.  Gandelf                   12.00        1