Shock horror - we have massive notice and insane amounts of forward planning!
Be very aware, this is also my birthday weekend - could be a BIG LAN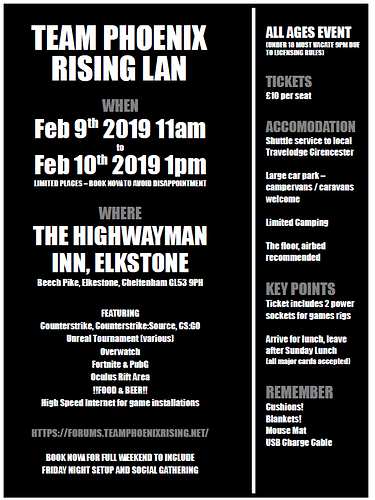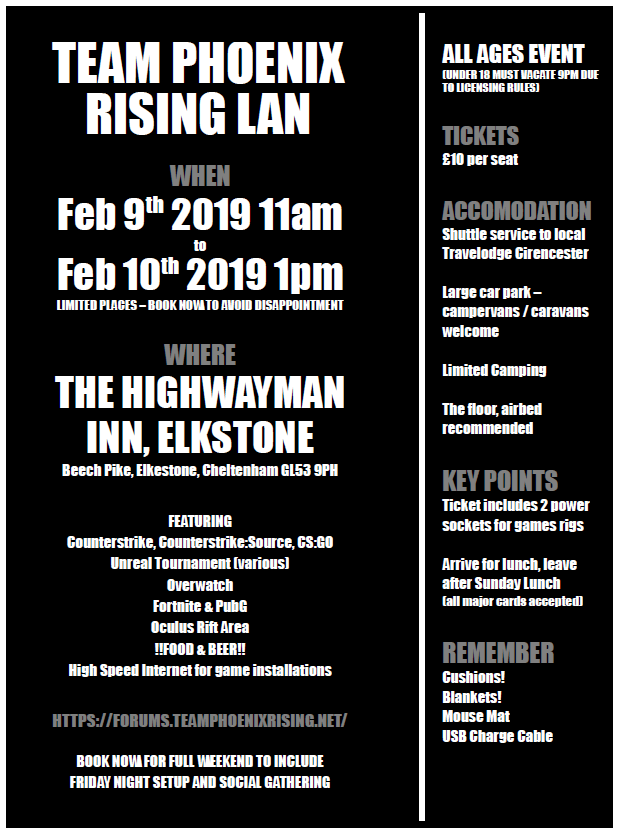 Having slept on the floor last time, it's very viable option. Possible we will have more VR setups as Beat Saber now has a local compete mode! 1v1 Beat Saber is ON!!
No excuses, good food, great company and some high "have fun" LAN games. For those wanting a LAN challenge - it's easy, shout what you want to play and at what level and get the beers in!
Already looking forward to it

DT.