I like to do oil changes on my cars.
When I say like I mean I like to do it before the engine explodes and usually after the car has scraped through an MOT.
Over lockdown I did all of them and even did a couple on cars I don't actually own.
So I have oil, nasty stinky stuff that is no use to me, but it can be recycled, Yes I hear you say!
Not as simple as that.
If you turn up with 25 litres in a big plastic drum at your local recycling centre, the moment you lift it out of the car a red faced Jobsworth in Hi-Viz will run over shouting STOP STOP like the world is about to end.
Apparently "There's rules about that" and asking to be shown the rules doesn't help his red face be any less red.
The rules are
14 litres per year
2 litres per container, no more than 4 litres per visit.
I tried to argue the top half was the equivalent of BeaujOILex Nouveax as the fresh harvest and the bottom was the matured half from the year the gates were shut and "you were all sat at home"
But Stumpy McJobsworth was not having any of it from a wrong container.
I was contemplating an oil burning water heater and using it to heat the pool or maybe the next car I scrap will be a non runner with a curiously full fuel tank.
BUT, I have found a solution thanks to Gumtree!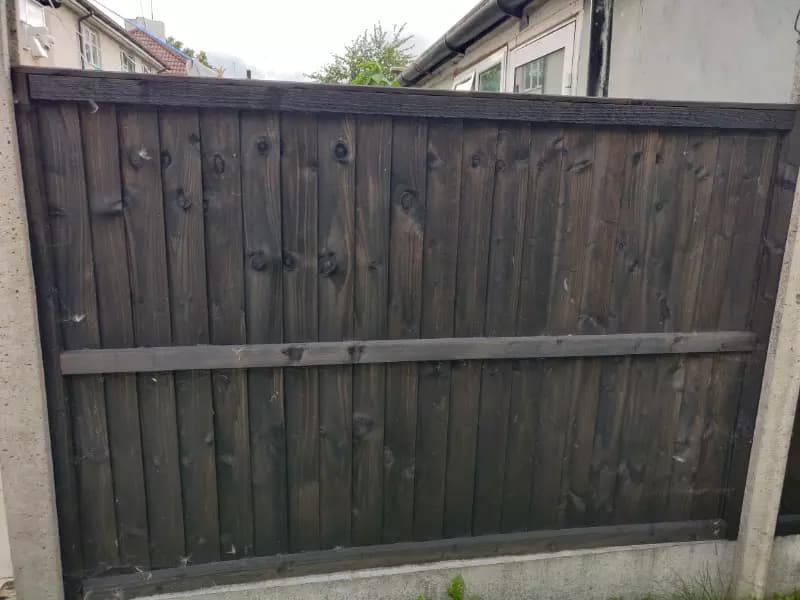 For sale is a brand new and unused fence panels which has been treated with used car engine oil for extra lifetime and protects from rain, has been kept outside and in good condition.
Sold as surplus to requirements and ideal for any repairs.
Collection. From NW London NW10 postcode area
The bloke is a Genius.
A Brand New fence panel, kept outside (between two fence posts) but BRAND NEW Guv it has even got a simulated "bowed in the middle with age" look to make it not stand out as new.
Preserved by slathering in grotty old engine oil that probably only stinks a bit.
Upcycling, evidently easier and more lucrative than recycling